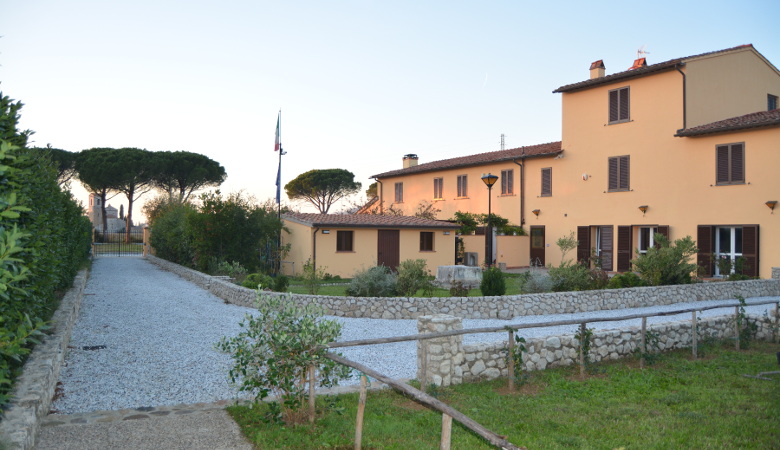 The rustic Tuscan dining room on the ground floor has a kitchen and a stone fireplace and is the perfect place for either social gatherings or romantic dinners.
The music room is equipped with a stereo system with microphone. It is an ideal setting for events for adults and children; It has excellent acoustics and is completely soundproofed, making it suitable for parties with live music.
The farmhouse is surrounded by a large garden including a paved seating area equipped with barbeque and wood oven, ideal for outdoor events.